Home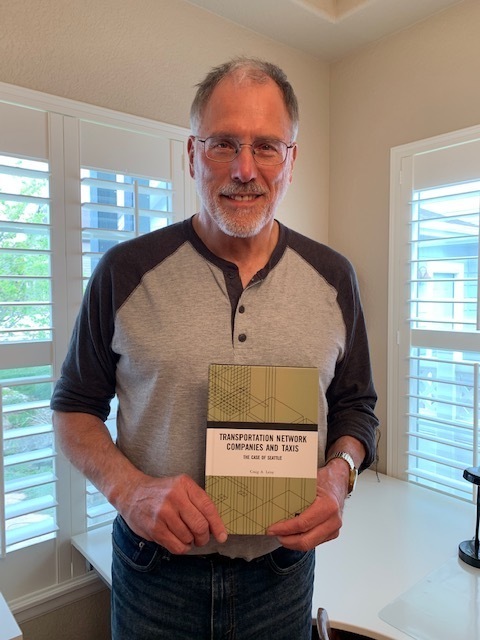 I am a relatively new author. My most recent book is Modern Weights and Measures Regulation in the United States: A Brief History (Routledge, 2021). My first book, after I retired in 2017, was Transportation Network Companies and Taxis: The Case of Seattle (Routledge, 2019). Previously, I self-published six fiction and non-fiction books as print-on-demand. All titles are available through online booksellers. I am currently pursuing a third career as a writer. I have retired from two careers already: (1) U. S. Coast Guard officer specializing in commercial vessel safety regulation (23 years) which included a 3-year assignment as an assistant professor in the Department of Economics and Management at the U.S. Coast Guard Academy in New London, CT; and (2) City of Seattle where I was the Manager of the Consumer Protection Unit and responsible for regulating taxicabs, flat-rate for-hire vehicles, limousines, transportation network companies (Uber, Lyft), towing, as well as weights and measures (22 years). I hold a Bachelor's degree from the U.S. Coast Guard Academy (1972), a Master of Business Administration degree from the University of Puget Sound (1978) and a Master of Marine Affairs (ports and marine transportation) degree from the University of Washington (1988). I am married with two adult children and I reside in Fort Collins, CO.
I have always been interested in history and my choice of writing projects reflects that. My goal is to write books that I'd like to read and books on subjects that are rarely written about. Several of my books are a combination of history, biography, and philosophy. One of my favorite themes is the conflict between science and religion. I wrote three books in a series on that theme: science v. pagan religion (The Conflict Between Science and Religion in Ancient Greece [2012]); science v.Christian religion (The Blasphemy Trial of Charles B. Reynolds: Morristown, New Jersey, May 19-20, 1887 [2011]); and science v. Islam (The Influence of Epicurean Thought on the Rubaiyat of Omar Khayyam [2015]). I used one of my books as the basis for a theatrical play (On Trial for Blasphemy:The State of New Jersey v. Charles B. Reynolds [2017]). Another book is a biography of my great, great, great uncle, a career cavalryman who fought in several engagements with the Comanche in Texas before the Civil War then saw a lot of action in Virginia during the Civil War. Following that, my ancestor fought Cheyenne, Sioux and Nez Perce on the frontier (Sergeant Phillip McHugh, U. S. Cavalry: Indian Fighter [2017]). Sgt. McHugh knew Buffalo Bill and he survived the Battle of the Little Bighorn River even though his company was massacred. Craig also published a collection of his poetry composed over a period of 50 years (rain's only wet if you're in it [2016]). The book provides commentary and background opposite each poem and includes three literary essays.
I have several writing projects are in progress including: (1) The Unconventional Memoir of an Ordinary Person - the first draft is completed and I am making final edits; (2) Essays on Everything: Micro-Essays for the Very Curious - the first draft is approximately 25% complete; (3) Honest Doubter: Bishop John William Colenso v. the Church of England in South Africa - my research is nearly finished; (4) Enewetak Atoll - my first novel (murder mystery/suspense); research is nearly finished; and (5) a second volume of poetry (little truths in broken lines) - I am completing final edits. If it appears that my mind is all over the place, that is because it is. In the more distant future, I am considering books about (1) the Battle of the Little Bighorn River in 1876; (2) an annotated version of The Rubaiyat of Omar Khayyam by Edward FitzGerald (1859); (3) a commentary on The Devil's Dictionary by Ambrose Bierce (19th c.); (4) and a biography of Bishop John William Colenso (missionary to Zulus in Natal) and his trial for heresy (19th c.).
If you would like to comment on any of the published books, books in progress or proposed books, please use the message blank on this web site or send an email. I will reply if you wish. Thanks for your interest.